L.S. Software Systems Inc.
Software for jewelry manufacturing, jewelry distribution, jewelry wholesale and jewelry retail
Magical Jeweler
The Jewelry Software Designed To Run
YOUR Jewelry Business Successfully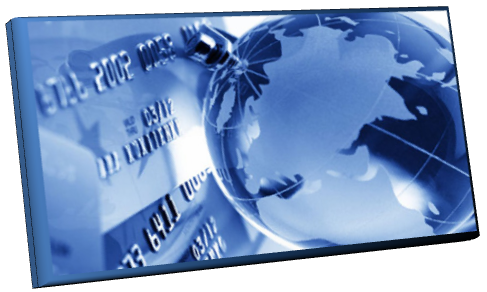 Process your Customer's Orders Automatically.
Let your customer be able to see Today's Price at Today's Market.
Based on your Customer Price Schedule
with All special matrixes
For each category,each component
SAVE HOURS of your SALES FORCE TIME
Catalog & Products
Unlimited number of products.
Unlimited categories.
Unlimited nested categories (subcategories).
Products inclusion in multiple categories.
Define default order of products within category.
Define featured products for each category.
Category Descriptions Multilingual support.
Product Descriptions Multilingual support.
Product unlimited attributes.
Nested Product attributes.
Multiple images per product
Product image zoom view.
Flexible products listing display using CSS.
Breadcrumbs.
Inventory tracking.
Advanced Pricing Rules.
Multi-Tier pricing.
Search Engines Optimization (SEO)
Search Engine Friendly.
Automatic URL Re-Writing for Search Engine Optimized URLs.
Google Site Map.
Google product feed.
Title and Meta information for products.
Title and Meta information for categories.
Marketing & Promotions (Merchandise)
Promotional Discounts by percentage or amount with ability to restrict by product, customers, customer groups.
Flexible Coupons by percentage or amount with ability to restrict by products, customers, customer groups.
Define valid dates for Coupons and Discounts.
Define valid minimum and maximum total cost, total quantity or total weight for Discounts and Coupons.
Limit the number of times Coupons or Discounts can be used.
Coupon and Discounts usage tracking.
Coupons and Discounts can applied to order, product, group of products or shipping.
Free Shipping Options.
Volume purchase discounts.
Promotional customer group pricing.
Recently Viewed Products.
Up-sells for product.
Cross-sells for product.
Display top viewed products.
Display top purchased products.
Product rating.
Product reviews.
Customers
Address Book with unlimited addresses.
Multiple billing and shipping addresses per customer.
Browse customer orders.
Password Reset email.
Customizable Emails to customer.
Customer groups.
Captcha image on registration.
Orders
SSL security support .
Saved Shopping carts.
Customer checkout or Anonymous (Guest) Checkout option.
Account creation option on checkout.
Real-time shipping rate from USPS, UPS and FedEx.
Flat rate shipping.
Free Shipping.
Shipping rates by total cost, total weight or total quantity.
Special shipping rates by dates.
Flexible Shipping rates by location – define for country, for state or for zip.
Shipping rates by location can be enabled or disabled for sub location.
Apply tax by country by state or by zip.
Integrated with PayPal Standard, Direct & Express ...
Offline payments with credit card.
Site Features
Access by Roles and Users.
Customizable design using CSS.
Customer Groups for promotions and marketing.
Customizable email templates.
Google Analytics Integration.
Activity Log.
The jewelry software system that you cannot outgrow!
© 2008 LS Software Inc. All rights reserved.